Pure water process requirements
Sanitary butterfly valves are mainly used for refined drugs, washing and other processes in the bottle, ingredients and other processes for pharmaceutical water manufacturers.
The designation of water should be avoided in relation to the water manufacturing process, such as deionized water, demineralised water, distilled water, purified water can be obtained in three different ways.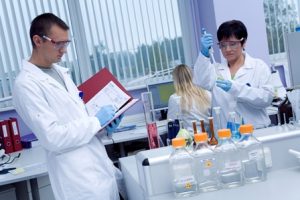 Water injection is generally purified and obtained by distillation method, the chemical purity is up to 99.999%. The process of preparing pure steam is the same as the preparing water for injection using distilled water, and the same multi-effect distilled water machine or pure steam generator alone can be used, so pure steam is discussed together with water for injection.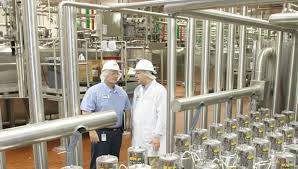 A Brief Introduction to Metal Seal Sanitary Butterfly Valves
Metal seal sanitary butterfly valve seal has the smaller elasticity, generally used eccentric structure, especially the three-dimensional eccentric structure is ideal. Metal seal sanitary valve was originally used for high-pressure steam pipe, the price is more expensive, it is not easy to damage the sealing surface in operation, but its manufacturing accuracy is higher, once the leakage is difficult to repair.
1) Cryogenic valve housing structure shape. The correct choice of materials on the normal and reliable control valve has a very important significance. Sanitary butterfly valve structural features and cut-off valve, compared to the valve, not only to avoid the irregular shape, the shell wall thickness is not uniform, resulting in low temperature shrinkage, temperature stress caused by deformation, but also sanitary valve volume Small, about the basic shape of the valve is called, and thus heat capacity is small; to cold consumption is also small; shape rules and easy to control valve on the cold measures.
2) The choice of stem bush: According to the reflect of user, some low-temperature regulating valve are in the running, the control valve rotating parts of the sticky, occlusal phenomenon occurred, mainly due to: matching material choice is unreasonable, too small, as well as the accuracy of processing and other reasons. In the development of low-temperature control valve, a series of measures are taken to prevent the above phenomenon. For example, we choose Adamant valves with low coefficient of friction and self-lubricating on the upper and lower bushings of valve stem, so it can be applied to some special needs of cryogenic valve.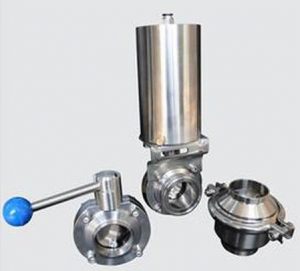 Sanitary butterfly valve is used for purified water purification process in the pharmaceutical industry
1. Recommended process
Raw water → raw water booster pump → multi-media filter → activated carbon filter → water softener → precision filter → first stage reverse osmosis → PH regulator → middle water tank → second stage reverse osmosis → purified water tank → transfer pump → ultraviolet ray Sterilizer → Microporous filter → Water point
2. Traditional process
Raw water → raw water booster pump → multi-media filter → activated carbon filter → water softener → precision filter → first stage reverse osmosis → middle water tank → middle water pump → ion exchange equipment → purified water tank → transfer pump → ultraviolet disinfection → Microporous filter → water point
3. Latest technology
Raw water → raw water booster pump → multi-media filter → activated carbon filter → water softener → precision filter → first stage reverse osmosis → middle water tank → intermediate water pump → EDI equipment → purified water tank → transfer pump → ultraviolet sterilizer → micro Hole filter → water point