Sanitary valve is a valve whose body is made of stainless steel that meets hygienic standards, and its parts are polished and cleaned to hygienic standards, which is mainly used in the pipeline system of food, beer, and beverage, biopharmaceutical industry. Generally, the hygienic valve is purchased by the pharmaceutical factory or food factory for the maintenance and related equipment configuration, while the purchasers are mainly pharmaceutical, food equipment system integrators and wholesale buyers.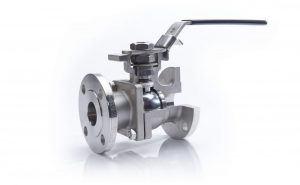 When food and beverage and biopharmaceutical pipelines need to be constantly monitored for the flow and flow of media in the pipes, it is necessary to choose imported sanitary direct vision goggles and imported sanitary quick install goggles.
At a certain position of the pipe, the imported sanitary butterfly valve, imported sanitary ball valve, and imported sanitary diaphragm valve can be selected in order to stop or adjust the flow and switch the medium. Generally, the most commonly used connection methods in sanitary situations are hoop fastening and thread fastening to prevent contamination from installation.
When food, beverage, and biopharmaceutical systems need to be controlled remotely, automatic control is required. Generally, pneumatic control valves include imported sanitary pneumatic butterfly valves, imported sanitary pneumatic ball valves, and imported sanitary pneumatic diaphragm valves.
When it is necessary to prevent the backflow of beer beverages and biopharmaceutical media, the imported sanitary flange check valve, quick-install check valve, and screw check valve should be adopted.
Sometimes, the medium needs to be exchanged between two directional pipes in some food sanitary pipes, so the imported sanitary three-way ball valve is needed.
In some cases, the pressure in a sanitary storage tank or piping system is unstable, and a device is required to protect the safety and normal operation of other equipment when the pressure is released automatically and when the pressure is excessive, this is when the imported sanitary safety valve is needed.
We can choose different types of sanitary valves according to different requirements for different purposes.
Adamantvalves supplies all kinds of high-quality valves such as sanitary butterfly valves, sanitary ball valves, sanitary diaphragm valves, sanitary shut off valve, etc. Please visit http://www.adamantvalves.com/ for more information.