In the past, due to the low level of domestic design and manufacture of valves, many people have great prejudice to sanitary butterfly valves, but Europe and the United States and other advanced countries has been to promote and use butterfly valve, .
The butterfly valve is included the concentric single eccentric butterfly valve, double eccentric butterfly valve and three eccentric butterfly valves. The following describes the current technology of three eccentric butterfly valve is more advanced.
Three eccentric sanitary butterfly valve has a very excellent performance, even if it is more basic zero leakage, in theory, it can do, but in fact rely mainly on its careful design and precision manufacturing.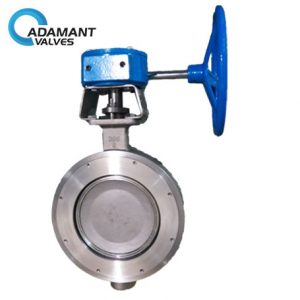 Characteristics of the sanitary butterfly valve product are as follows:
1, sanitary butterfly valve rubber seals and valve plates are imported pieces to ensure the use performance and service life of butterfly valve ;
2, the use of high-precision CNC lathe fine body valve to ensure a reliable interchangeability of the butterfly valve, replacing the rubber replaced by the use of performance can not guarantee the trouble;
3, stem inlaid nylon sleeve, reducing friction and thus open flexible and easy;
4, steel pieces are made of stainless steel, rubber, food rubber, high quality health;
5, the valve body diameter and diameter of the pipeline diameter, when the opening is narrow and streamlined valve plate and the fluid in the same direction, large flow resistance and no accumulation of materials;
6, the handle pull type, can withstand greater operating torque, not easy to pull off;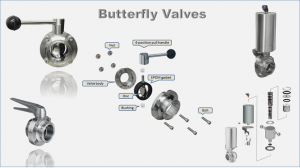 7, opening and closing range of 0 ~ 90 °, can be fixed at every 15 ° position, with adjustable, and open and close quickly, easy to operate;
8, the valve body are removable connection, simple structure, easy maintenance;
9, modeling light and handsome, bright surface without sticky dust, no burrs handle;
10, are subjected to rigorous strength and sealing test to ensure that the quality of sanitary valve products.