The sanitary pumps are manufactured to meet the most stringent demands of excellent hygiene and cleanliness. The manufacturers ensure that they follow the latest technology to enhance the performance of these tools and to meet the clients' demand for design, quality, and class. Major features considered in the design and manufacturing of the pumps include those listed below.
Crevices free ensuring no cracks
Polished surfaces that give the fitting a sparkling look
Nonporous – to ensure that the surfaces do not liquids or water do not leak if it is not intended
Corrosion resistant surface to ensure that the surfaces do not rust or wear out due to excess friction
Nonabsorbent surfaces- surfaces that do not absorb or soak up in liquids or any other substance.
Easy to clean surfaces ensuring that no particles or fluids are left smudged
Smooth surfaces – they give a comprehensive appearance and make it easy to clean
Apart from the dairy industry, sanitary pumps can be used in many other areas and applied in many activities such as food and beverage processing, pharmaceutical, chemical processing, biotechnology and cosmetics, medical and wastewater treatment and processes.
Sanitary pumps are manufactured according to different specifications that suit your use as a buyer. The specifications include different diameters, the different operating pressure that can be set as needed, and different operating temperatures, which can also be controlled depending on the production level or the product level.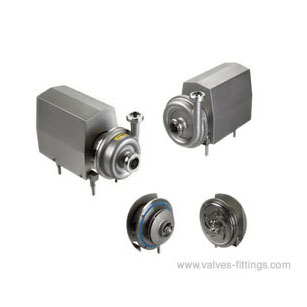 The most advantageous element of the pumps is that they can work well with various components, be it gases, liquids with suspended solids or plain liquids. This means that they give you the final product you want and in whichever form you expect. This great attribute enables you to produce maximum quality products.